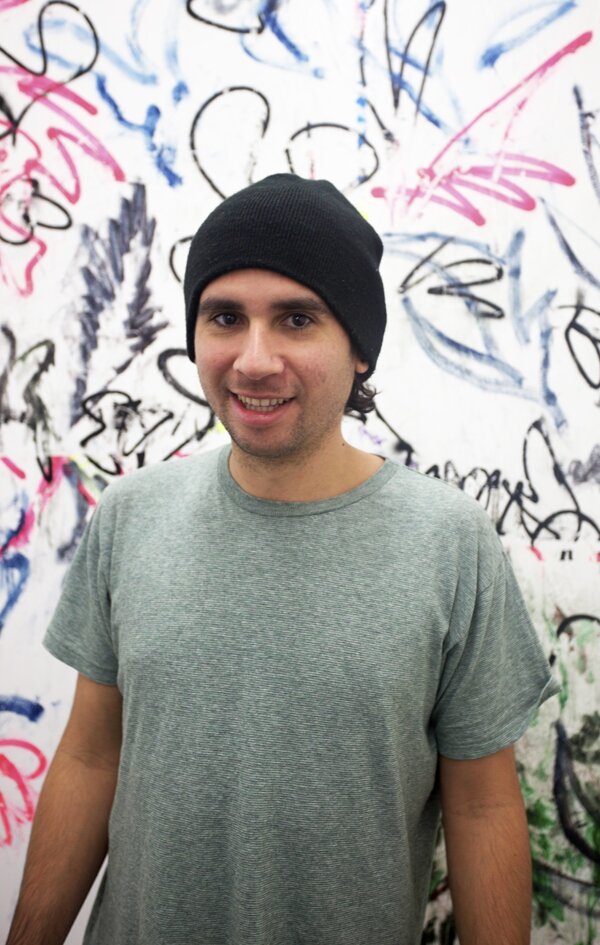 Where is your studio located?
My studio is located in Bushwick, Brooklyn, NY.
Where are you from and where do you live now?
I was born and raised in Puerto Rico. I've been living in NY since 2009.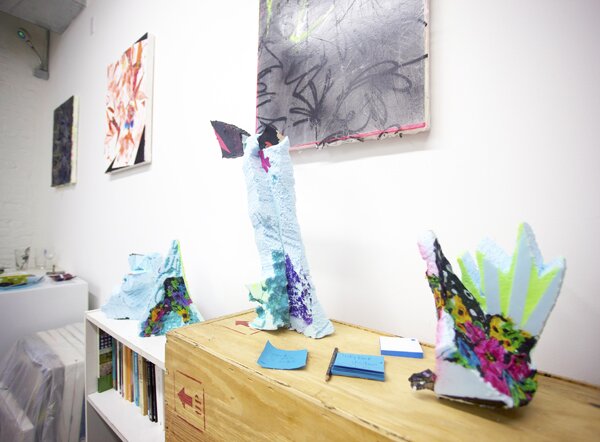 Does Puerto Rico / Brooklyn influence your work in any way?
As an islander, my work is strongly influenced by the light and colors of the Caribbean. And by Bushwick, I can say that it inspires me everyday. Just walking in the streets, visiting studios and galleries, BBQ on rooftops, or hanging out in bars; it's a great source of inspiration.


What are your current projects? I noticed that you also have some small sculptural work, how do these practices relate to your painting?
Recently, I've been working on paintings made entirely by transferred oil and spray paints. It gives to the creative process a wide range of possibilities in the mark making and visual language. Also, I've been working with small sculptures, which are like extensions of the paintings in an attempt to extend the physicality of the paintings to a sculptural realm.
What is your process like?
My process is one full of improvisation and accidents, but within a structure. I call it "Methodic Chaos"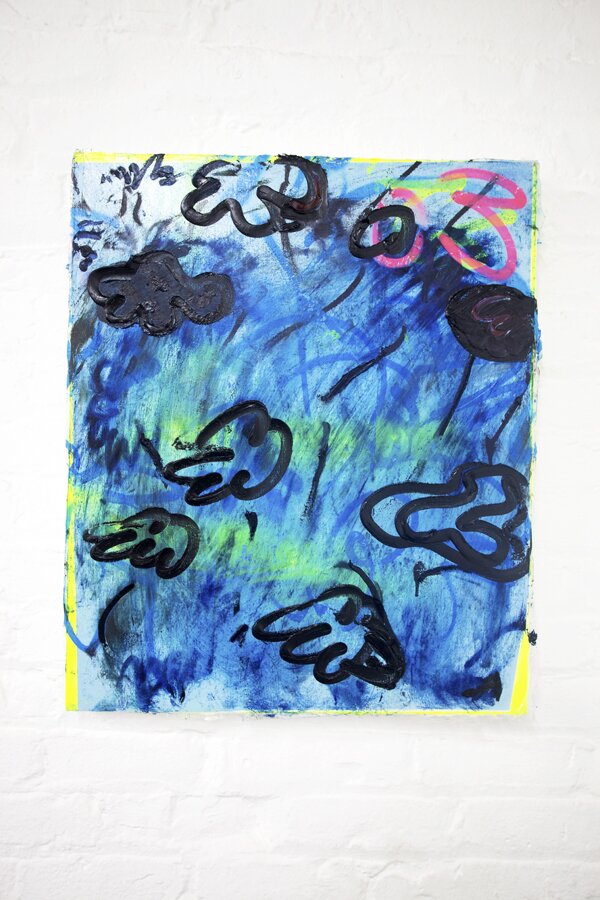 Can you talk a little bit about your material choices from the plastic bags, glitter to textile prints.
In my last body of work I was incorporating different materials such as plastic bags, glitter, textiles, among others. I treat them all as painterly mediums. I was interested in these materials because of their unique qualities on textures and transparencies. Apart from that, they are cheap and may be found dumped in the streets.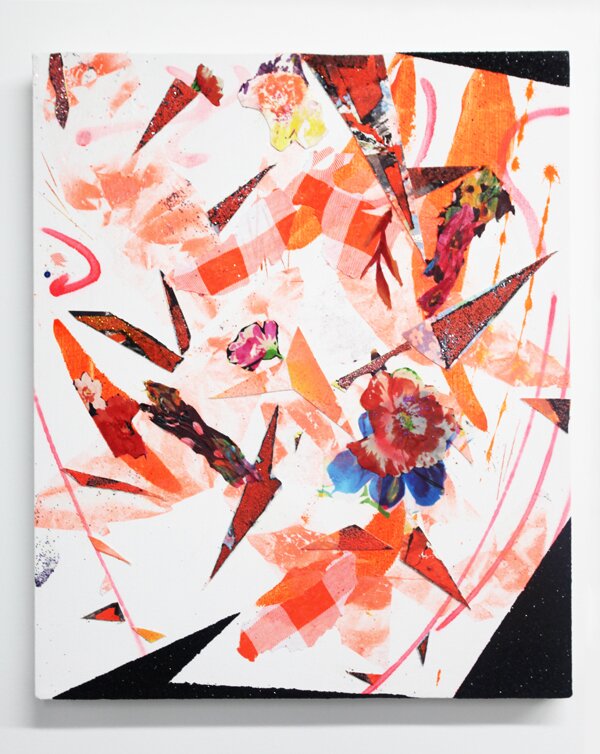 What's a typical studio day like?
I try to be in the studio around 10 am and work until 5 – 6pm or later. I usually work with music such as salsa music, reggae, fado, Manu Chao, Bob Dylan, etc.
How long have you been in your studio?
I've been in this studio for one and a half year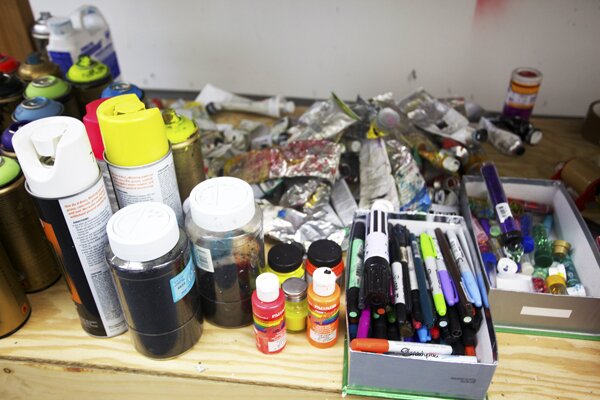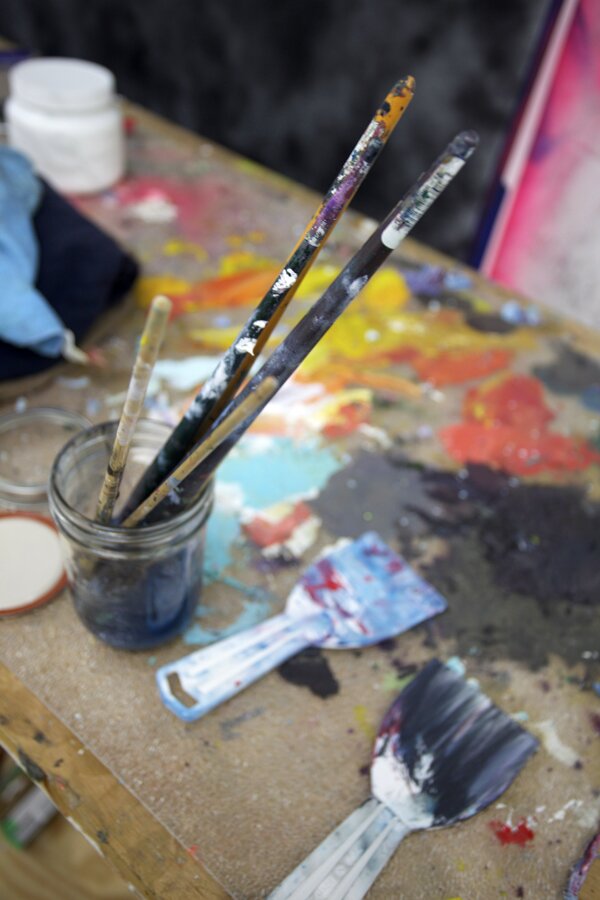 You can see more of Sebastian Vallejo's work at sebastianvallejo.com