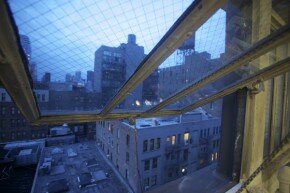 Mary Jones is a painter living and working in Manhattan. She travels back and forth from New York to Rhode Island where she teaches painting as an adjunct professor at RISD. She also teaches at SVA. We had a preview of Mary Jones' current work at her building's open studio. F: This one was here...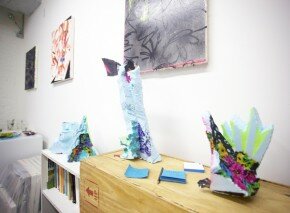 Where is your studio located? My studio is located in Bushwick, Brooklyn, NY. Where are you from and where do you live now? I was born and raised in Puerto Rico. I've been living in NY since 2009. Does Puerto Rico / Brooklyn influence your work in any way? As an islander, my work is...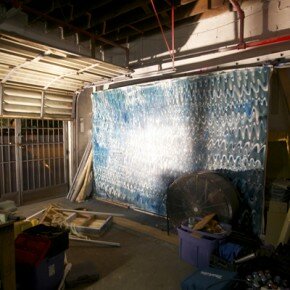 While I was in Miami for Art Basel, I ran into Street Artist, Architect, Furniture Designer, Douglas Hoekzema. I was really interested in his technique and he showed me right on his studio wall how he achieves those amazing marks. You can find more of Douglas Hoekzema's work at www.douglashoekzema.com/.